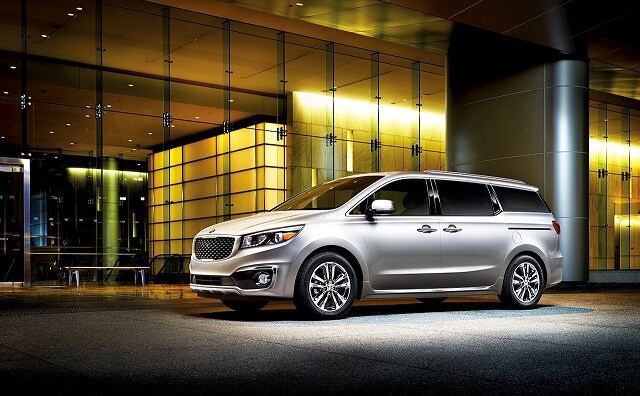 The Hunt Is Over! Get Your Hands On The Ultimate St.Louis Kia Sedona Deal  
Give Your Self The Best Deal On A New Kia Minivan For Sale Near You

Are you tired of spending more money than you have to, just to get from point A to point B?  Do you want to start saving more money, and enjoying your adventures? If you're ready  gives yourself more for less, come check out  our incredible Kia Sedona Deals  near you. We have tons of fun Kia minivans for sale. From the new Kia  Sedona L, LX, EX, SX, and the SX-L, we have  everything you're looking for. And we offer the best Kia Sedona lease deals, and finance options. Our aim to help  every family get their hands on this  amazing new Kia minivan. With more room, luxury, and technology, this vehicle is packed with family fun. And it gives you more performance and reliability, so you can go anywhere. This vehicle is a must have  for every family.  Don't drive another SUV until you have experienced this Kia model first hand. Make your way down to Napleton's Mid Rivers Kia Dealership, and schedule your free test drive.

If you act now, you  can get an incredible Kia Sedona deal near you.  But, you must hurry, this vehilce model is going fast, and we don't  want you to miss out on this amazing opportunity. Don't wait another  minute

If you want to save time fill out the free online form above and schedule your free test drive today. It's quick. It's easy. And it's FREE! Plus there is no obligation. So, what are you waiting for?

Fill out the free online form  above and get your exclusive Kia Sedona Deal today.And schedule your FREE  test drive.