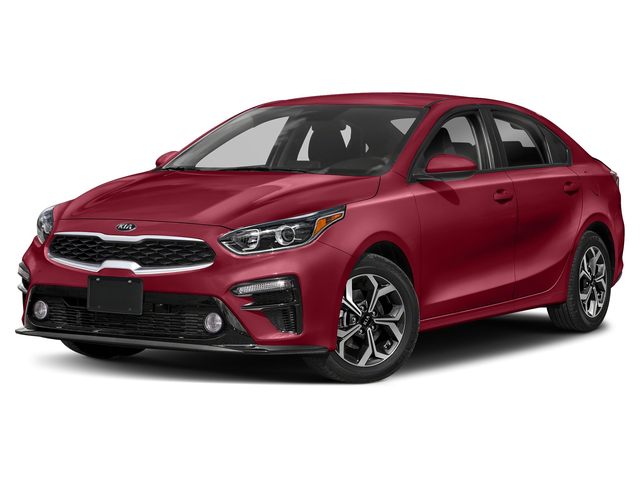 Looking For The Best Deal On A New  Kia Forte? Visit Our St. Louis Kia Dealership Near You!
If you're looking for the best deal, on the best car, why not check out the Kia Forte for sale near you. For a fraction of what it cost to buy a new luxury compact sedan, this vehicle  rewards you with more high quality value features, and satisfaction. It's ultimate get  away car. Packed with a exciting 4-cylinder engine,  excellent fuel-efficiency, and leading edge technology, this car keeps you moving forward.
All the while, giving you more room for more adventure. Come discover why so many St. Louis drivers are turning to the new  St. Louis Kia Forte Kia Forte. Arriving with an action packed line-up of Kia Forte models, are certain you will find the best car for you. Whether you're looking for a Kia Forte FE, LXS, GT-Line, GT, or GT MT, we have just what you're looking for.

Plus, if you act now, you can save big with our incredible Kia Forte deals. That's right. From Kia finance deals, to Kia Forte lease deals, we can help you get your hands on the perfect car for you. But, you must hurry, this vehicle model is going fast. And, we don't want you to miss your chance to take home the car of your dreams. So, what are you waiting for?

Fill out the free online form today, and schedule your free test drive. Once you complete the form, you will instantly qualify for an exclusive Kia Forte Deal. Remember, you're just searching for the best car for you. If you don't think this car is the best car for you, you can always return the keys. Plus, there is no obligation. You can not lose. 

Let's get you the best deal on the best car for you. Flll out the free online form today.

If you want to learn more about the Kia Forte for sale near St. Louis, keep reading.