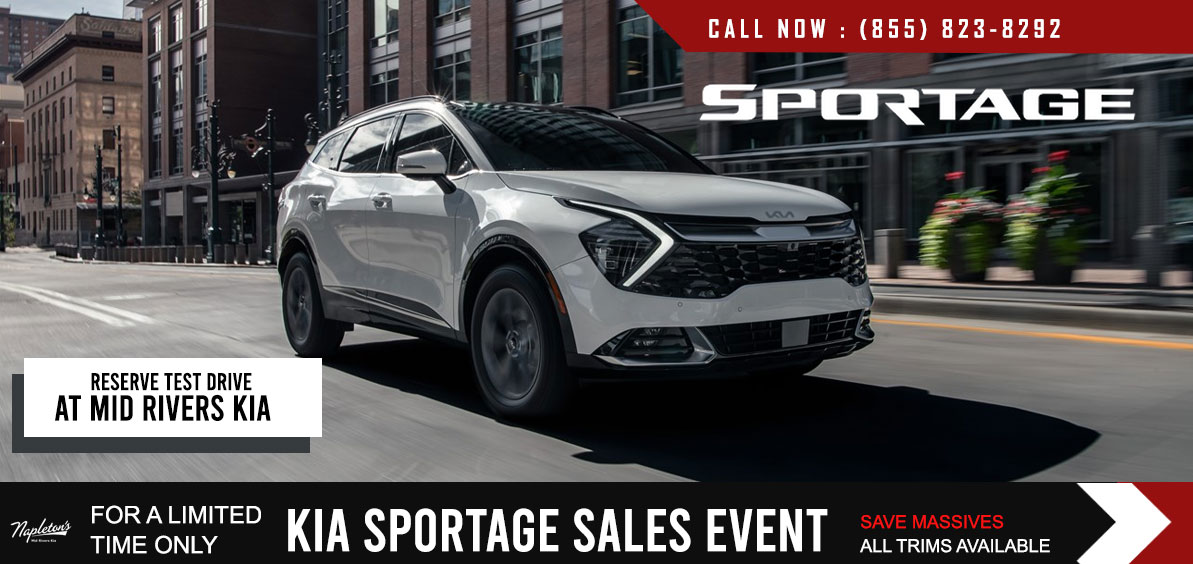 New 2023 Kia Sportage Crossover
In Stock NOW at Mid Rivers Kia 
The new fifth-generation Kia Sportage Crossover, is going bigger with a fresh new SUV design, a 12.3-inch touchscreen display, a more powerful 2.5-liter I-4 engine with 187 horsepower, and many new Kia Sportage first. This Kia SUV will be enjoyed frequently, simply because it offers more capability, power, fuel-efficiency, advanced driver assistance features, and reliability. That said, we encourage everyone in the market for a new SUV to check out the new Kia Sportage on sale.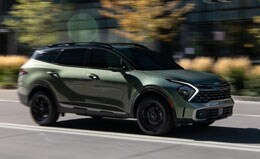 Return To The Top >>

Mid Rivers Kia Sportage First Drive

The newest Kia Sportage's ride and handling capabilities are both spot on . Regardless if you're driving on or off-road, this Kia SUV is great for all purposes. At the base level, the new Kia Sportage accelerates past the 2022 model with a 2.5-liter I-4 engine coupled with an 8-speed automatic transmission and a targeted 187 horsepower. 
Underpinning Kia's new SUV, the new Sportage will be made available two traction choices - front-wheel drive and rear-wheel drive. Things get even more exciting when you add in the standard Advanced Drive Assistance System. To see and drive the new Kia Sportage, fill out the form on this page.

Schedule Test Drive Online >>