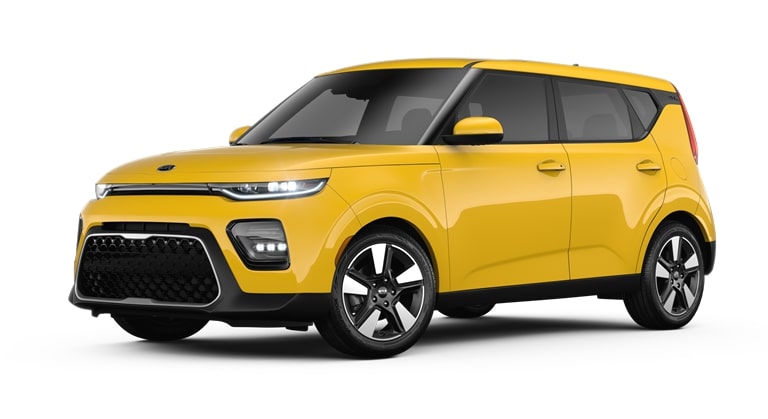 The Wait  Is Over! Save Big With Our new St. Louis Kia Soul Deals, Today
Have you been  searching for a great deal on  an  all-new Award Winning Kia Soul Crossover SUV for sale near you? What if we told you that we could help you get a huge discount on Kia Soul prices? Great news!!  Whether you're looking for a new Kia Soul Base, Kia Soul+, or a Kia Soul!, we've got you covered. We even offer Kia Soul lease deals, and finance options. We understand how important it is to get the best car for the best price, that's why we go above and beyond to make sure you get the best deal. Plus, with more room, technology, and excitement, there's never been a better time to get your hands on a new Kia SUV model. This vehicle challenges every reason not buy it. And, it comes backed with one of the strongest, longest lasting warranties. Therefore, you can drive confident, and comfortable everywhere you go. Plus, it comes standard a 5-Star Crash  Test Rating from the National Traffic Highway Safety Association. If that's not enough this vehicle also gives you more room and adventure. It's perfect way to get out, and start reshaping your adventure. But don't just take our word for it.

Fill out the free online form above and schedule your free Kia Soul test drive today. Once you complete the form, you will instantly qualify for  an exclusive deal. But you must hurry , this   sports utility vehicle is going fast. And we don't want you to miss your chance to experience it.

If you still want to learn more about about this amazing crossover SUV, check out our Kia Soul Review below.